Latest News
Sterling Delegates Meet Deadline-- All Elected
March 29, 2015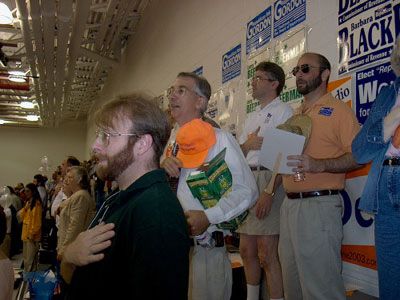 The deadline has come and the official announcement will be made shortly.
"All Sterling delegates to the upcoming May 2 county convention at Stonebridge HS
have been elected."
Sterling Republicans will nominate a Sheriff candidate choosing between liberal Mike
Chapman and conservative Eric Noble May 2nd.
The same day the Democratic Party will nominate their liberal opposition to conservative
Republican nominee Eugene Delgaudio for Supervisor.
Thank you for filing to be a delegate.
Vargas Official Nominee Sterling's Delegate Seat vacated by Hon. Tom Rust
Another deadline came and went earlier in the week, and Danny Vargas recieved the official Republican nomination for State Delegate in the 86th HOD. Vargas is the only filed candidate for the GOP nomination by the five p.m. Thursday deadline.